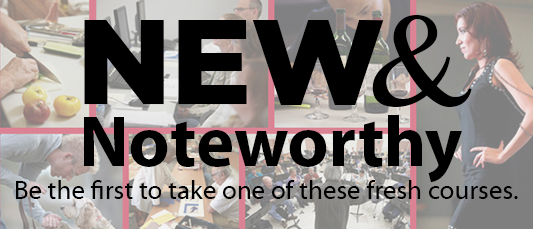 We believe learning should be a lifelong adventure.
The Division of Educational Outreach offers a number of opportunities to explore -- from working toward a professional certificate or online degree to learning a new language or traveling.
View a complete list of currently scheduled courses.
Be sure to create a student profile, even if you're not ready to register. You'll save time when you do register, and we can provide you with more information on your area of interest.
Have an Idea for a Course?
We are always looking for new ideas and would love to hear yours. Suggest a course.
Request a Catalog
Prefer to browse through classes offline?
request catalog.